Geoff's Favorite Articles
Here's a short list of articles I am proud of/enjoyed writing/got a lot of buzz. Enjoy!
Max Brooks Interview – An interview I conducted with World War Z and Zombie Survival Guide author Max Brooks.
Sodexo to Nix Plates, Utensils – A satirical piece I wrote with regards to the lack of plates and utensils that has plagued the dining halls of RPI.
Nickelodeon Can't Satisfy Demographic – A co-authored editorial on why Nickelodeon programming has been (in our shared opinion) so poor.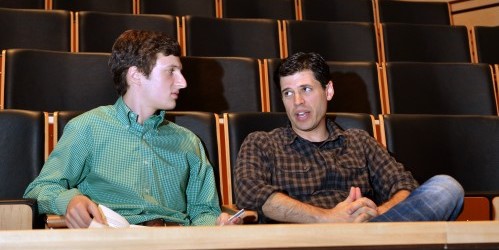 Myself (left) interviewing Max Brooks (right). Photo by Joe Shen.